MARLYN NELSON MEMORIAL PARK
AT
SEQUIM WASHINGTON
By Jake Jaekel
The Park was dedicated November 11th, 1944 to honor Marlyn Nelson, a 19 year old Sailor killed aboard the battleship USS California during the Japanese Attack on Pearl Harbor, December 7th, 1941.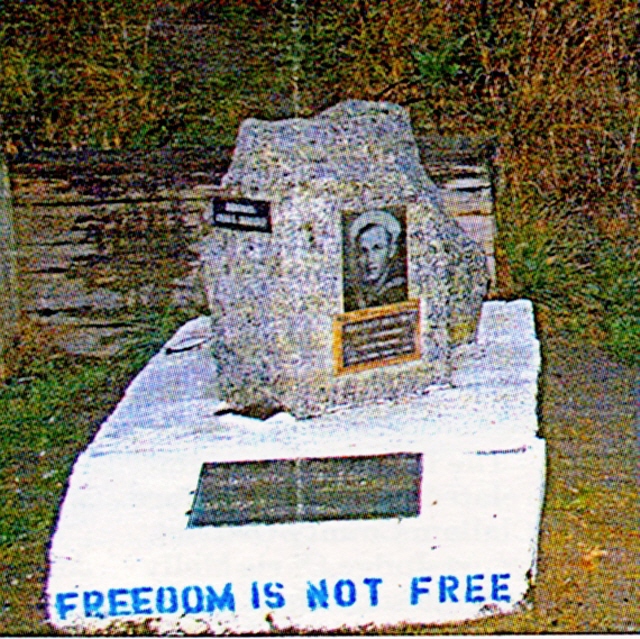 At that time only a plaque was placed and for years Nelson's name, Marlyn, made many visitors believe the park was named after a woman.
In 1999 Sequim resident C. W. Mays, a USS Nevada Pearl Harbor Survivor of the attack, decided to make sure there was a face to go with the name. He found Marlyn Nelson's older sister, Fern Dawley and her husband, Curtis, and they had a metal etched picture made. Today the metal etched picture and original plaque are proudly attached to a granite rock at the park.