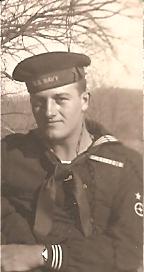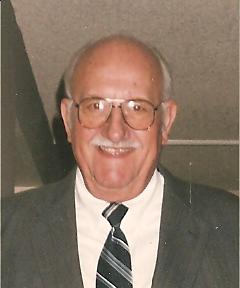 USS Farragut DD 348
In memory of my father, Marvin E. Gunn,, Fire Controlman 1/C
Dec. 22, 1919 - May 14, 2008
Enlisted July 22, 1940, Discharged July 25, 1946
Battles Participated in: Pearl Harbor, Guadalcanal, Coral Sea, Midway, Aleutians, New Guinea, Marshall Islands, Saipan, Guam, Philippine Sea, Pacific Theatre.
A brief tale in his own words of the events he experienced on Dec. 7th, 1941.
" I rated liberty, but for some unknown reason decided not to go ashore that day. The Farragut was moored to the buoys just off Aiea. Sitting on my bunk, I was reading the Honolulu paper concerning peace overtures by the Japanese Ambassadors in Washington. The general alarm sounded at 7:55. Everyone griped, and someone said, " What the hell do they mean holding a drill on Sunday . . . "
I moseyed topside and was walking forward on the starboard side when 3 Jap Zeros came down the starboard side from Aiea flying only about 20 ft. above the water. I could see the "meatballs" on the fuselage . . . I could see the expressions on their faces - eyes and big teeth filled grins of the pilots. I was so surprised that I momentarily froze just forward of the after deckhouse. The planes were spitting tongues of fire from their machine guns. Bullets landed all around me and started a fire in the after deck house, which was soon extinguished.
I went to my generalquarters station on the gun director platform above the bridge. Another sailor and I were coincidence range finder operators and since they could only be used in getting the ship or shore targets, we were assigned as battle lookouts.
Our 5" guns didn't have their firing pins installed, so they had to be put in. The ammunition ready lockers and magazines were locked and the keys could not be found. The locks were cut off with bolt cutters so finally we could fire. We fired without hits. We saw the planes attacking the battleships with smoke and plumes of water going up from torpedo hits. Finally they started dive bombing the battleships and I watched the Arizona blow up The Monaghan got underway first as she had the ready duty. She depth charged a midget sub and sank it on the way out north of Ford Island. We got underway and were bombed by horizontal bombers as we were in the entrance channel, fortunately they missed. Our machine gunners got one Jap plane. We passed the burning Battleship Nevada, which had been beached in a side channel; her crew was busy fighting the fires. We were sent north at high speed to try to locate the Japs, to no avail. We returned to Pearl Harbor the next day only to view the horrible devastation.
It was only the beginning of what would last for the next several years".