THE OLD GARDENER
By Admiral R. H. Jackson
Count your garden by the Flowers
Never by the leafs that fall;
Count your days by the golden Hours
Never mind the clouds at all.
Count your nights by Stars, not shadows.
Count your life by Smiles, not tears,
And with joy on every birthday,
Count your age by Friends, not years!
Admiral Jackson was 75 years old and retired from the Navy at the time of the attack on Pearl Harbor December 7th, 1941. He was living on the water front in Pearl City across the channel from the north side of Ford Island.
He observed the attack from a wharf in front of his house on Coral Avenue. Admiral Jackson submitted a detailed report of his observations to the Commander-in Chief Pacific Fleet.
He later moved to San Diego and 29 years later members of Pearl Harbor Survivors Association California Chapter 3, attended his 104th birthday party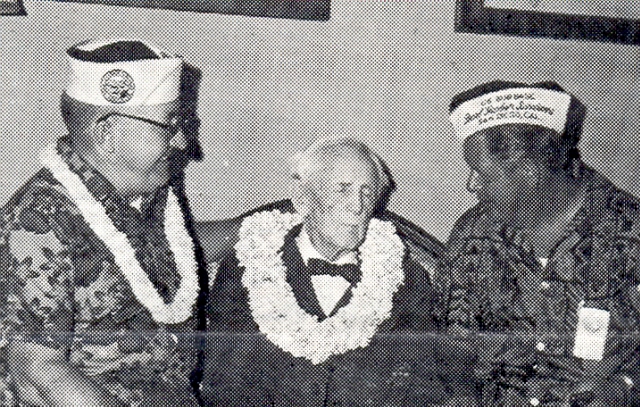 By Jake Jaekel VP River City Chapter 6.