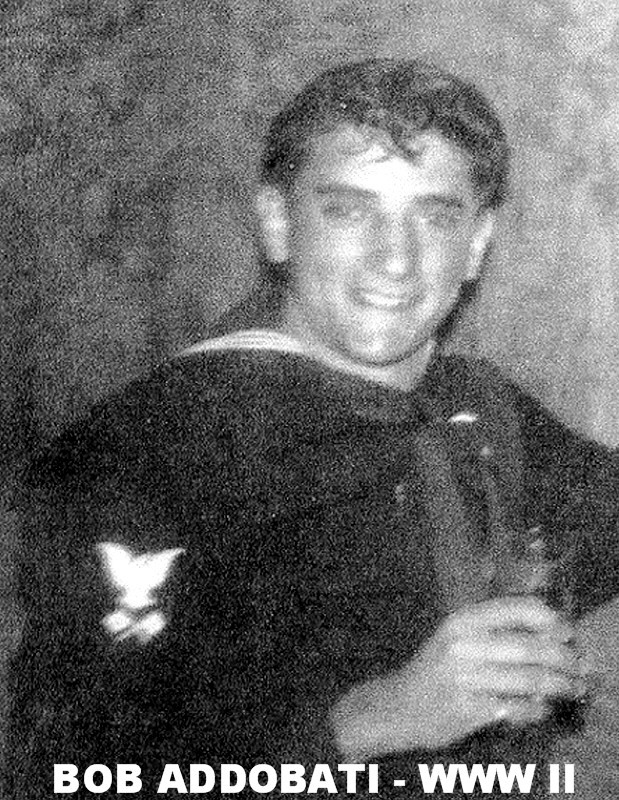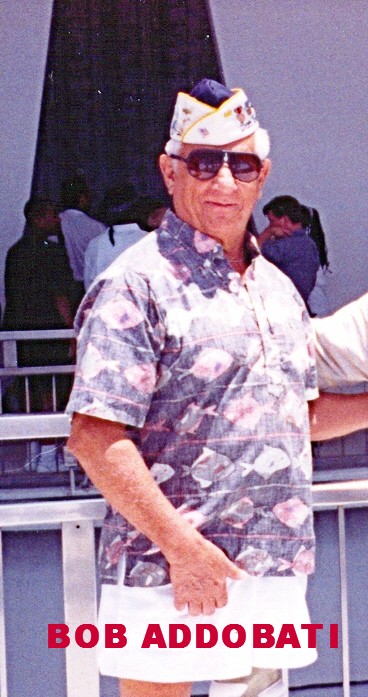 BOB ADDOBATI
USS SOLACE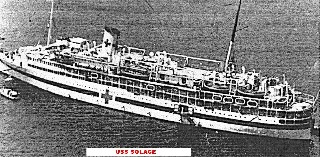 Bob joined the U.S. Naval service on June 21, 1941, the day after he graduated from high school. Boot Camp was at Newport, Rhode Island, where he completed basic training and was assigned his first duty station, the U.S.S. Solace, a hospital ship then in the Brooklyn Navy Yard.
The U.S.S. Solace then left to join the Pacific Fleet, passing through the Panama Canal via Cuba and on to Long Beach Harbor. On October 27th (Navy Day 1941), Bob arrived at Pearl Harbor aboard the Solace, which anchored very close to Battleship Row, just astern of the U.S.S. Nevada.
Bob was standing the 0400-0800 quarterdeck watch on Sunday morning, December 7, 1941. He saw some of the first Japanese aircraft dropping bombs. Almost immediately, two motor launches were dispatched into service to pick up casualties from the U.S.S. West Virginia and bring them back to the U.S.S. Solace. Bob was one of the men added to the crew of #2 motor launch to help handle the burned and injured. For Bob, it was simply a case of, "You guys get into that boat."
Special mention was made of the heroic action and courage in the face of grave danger that boat crew #2 demonstrated by boarding the burning U.S.S. Arizona and the U.S.S. West Virginia to extract the burned and injured. The #2 motor launch also picked up many survivors from the capsized U.S.S. Oklahoma. Bob stayed on the motor launch for two days and nights continuing to bring in the dead and injured from other ships and stations.
After Pearl Harbor, Bob went to Samoa and Tonga and eventually was part of the landing at Guadalcanal. Duty was then shuttling between Espirito Santos and back to Tulagi and the Solomon Islands. Several trips were also made to Australia and New Zealand.
Bob was later transferred to the ABSD-4, Sectional Dry Dock, which took 48 days to get to Manus, in the Admiralty Islands. On April 30, 1945, they were torpedoed. The following day, leading a volunteer mission on a motor launch in rough seas, Bob was injured in an accident and was flown back to Pearl Harbor to have his leg amputated.
Bob survived the war and in 1950 went back to sea with the Military Transport Service. He spent another seven years on different transports. During that time, he made 48 voyages to Japan and the Far East. He made the Inchon landing in Korea, then later evacuated the 1st Marine Division at Hungnam, Korea. As a matter of information, this is the same 1st Marine Division that originally landed at Guadalcanal. Incidentally, Bob was the only amputee that went back to sea throughout the Korean War.
Bob was the original founder of our Pearl Harbor Chapter 6 in Sacramento and has been an active member ever since.